Digital photo of Venetian highway, Miami modified from photo taken by Marc Averette (CC BY-SA 3.0).
This is just hot off the press. The Greater Miami Chamber of Commerce yesterday awarded Entopsis the Most Disruptive Technology Award. The Chamber has had an illustrious history dating back to 1907 when it was chartered to take over the functions of the Miami Board of Trade and Merchants' Association. Since inception, the Chamber has played an active role in shaping events and commercial development in Miami. Entopsis is honored to be recognized by the Chamber for being a leading innovator in Miami. Our intrepid CEO, Dr. Obdulio Piloto, accepted the prize on behalf of Entopsis.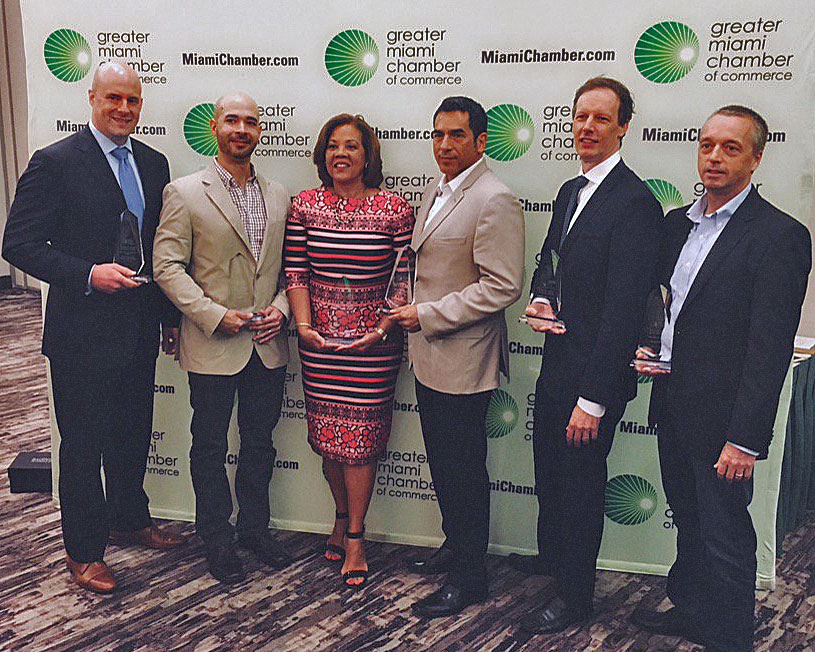 Dr. Obdulio Piloto (second from left) stands with other prize winners.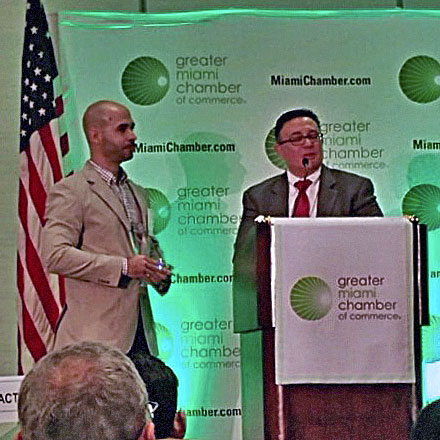 And the prize for Most Disruptive Technology goes to… Entopsis.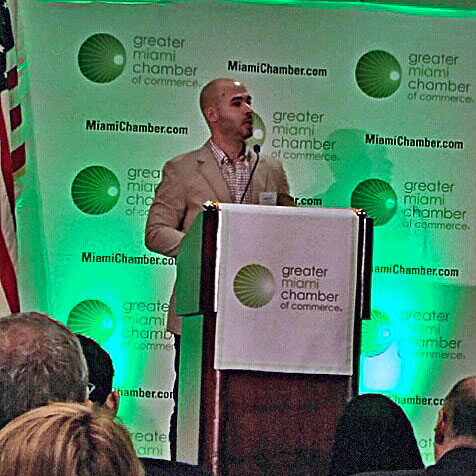 Dr. Obdulio Piloto gives an acceptance speech while basking in the green glow of disruption.